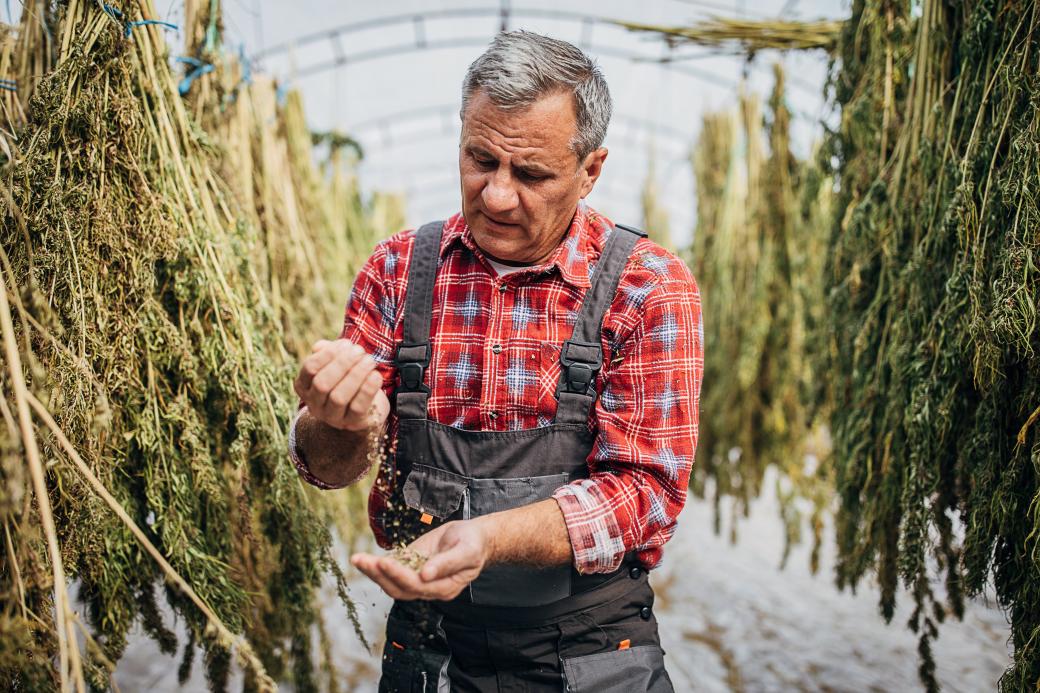 How much cannabis can you have in public?
An adult (18+) in Alberta is legally allowed to possess up to 30 grams of legally produced dried-cannabis (or the equivalent volume in other forms) in public.
The Government of Canada has developed ratios for other cannabis products that can be used to determine a possession limit for those products.
One (1) gram of dried cannabis is equivalent to:
5 g of fresh cannabis
15 g of edible product
70 g of liquid product
0.25 g of concentrates (solid or liquid)
1 cannabis plant seed
Growing cannabis at home
Albertans wishing to cultivate a small personal supply of cannabis can purchase their seeds from a provincially regulated retailer. To find a regulated retailer check out the Cannabis licensee search tool.
Albertans are permitted to grow up to four cannabis plants per residence for personal use from licensed seeds.
Renters, condo-dwellers and those who live in multi-family dwellings might be restricted from growing cannabis in their homes based on rules established in rental agreements or condominium bylaws.
Individuals may not designate another person to grow recreational cannabis on their behalf. Cannabis for medical purposes is the only exception to the above rules.
For more information on medical cannabis, please visit Health Canada.
How can I home grow safely?
Cannabis products can harm children and pets. Lock your grow space and products and dispose of waste safely.
When home growing or storing cannabis, keep the Alberta Poison and Drug Information Service number handy and close by: 1-800-332-1414. If you think your child has ingested cannabis call this number.
Keep your indoor air healthy. Monitor humidity levels. Use dehumidifiers and a carbon monoxide detector as needed both inside and outside the growing area.
Limit, select and carefully use pesticides. Even food-grade pesticides were not safety-tested for typical cannabis use.
Be aware of your building's electrical and fire safety limits.
Grow safely and within the law. Organic solvents for cannabis processing are dangerous and have legal consequences.
Check with your landlord or building manager for any restrictions before starting up a home grow space.
Limit ultraviolet light exposure to your eyes and skin.