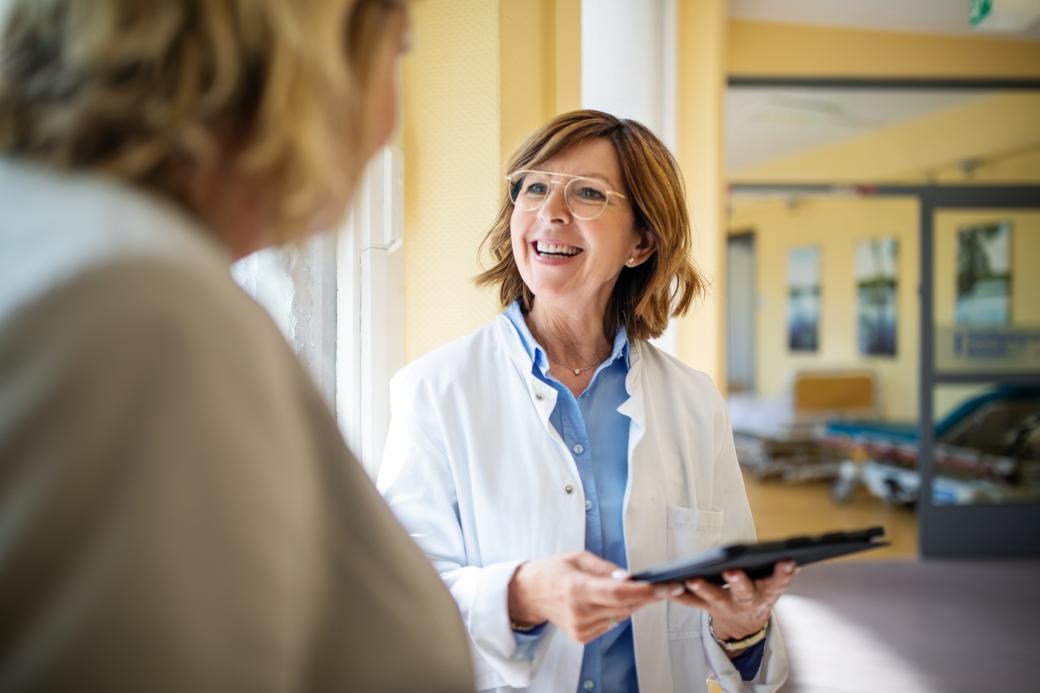 Medical vs. non-medical cannabis – what's the difference?
In Canada, the medical use of cannabis is legal if specific medical providers give guidance and authorization. However, understanding the differences between medical and non-medical (recreational) cannabis can still be tricky. We've outlined some factors that separate medical and non-medical cannabis use below.
The laws are different 
The Cannabis Act regulates cannabis across Canada, including information for medical and non-medical use. 
For medical cannabis: 
It needs to be authorized for treatment by a medical provider, like a doctor or nurse practitioner. 
And, depending on their authorized amount, patients may be approved to carry more than 30 grams. 
Patients can also access products directly from licensed producers (LPs). Visit the product education section below for further information. 
On the other hand, non-medical or recreational cannabis is: 
Not used for medical purposes like treating chronic pain or sleep issues. 
Non-medical cannabis use is centred around recreational use in social settings.
Medical cannabis is used to treat a specific issue(s) and is authorized by a medical provider who guides you through a specific treatment plan. If your healthcare provider isn't sure about potential cannabis treatments, you can ask for a referral to a cannabis clinic or find a clinic that allows self-referral.
The purpose of cannabis clinics is to work with patients who want to use cannabis for medical reasons. A reputable cannabis clinic will take a complete medical history and spend the time to learn about your situation.
It is important to know that cannabis may not be a treatment for everyone. 
If you're at your local cannabis store looking for non-medical products in Alberta behind the counter, you'll find retail cannabis workers, officially known as Qualified Cannabis Workers (QCWs). 
QCWs take mandatory AGLC (SellSafe Cannabis Staff Training) training to understand their responsibilities, Alberta's cannabis laws and the rules around selling non-medical cannabis.
While QCWs are knowledgeable, it's important to remember they're not medical providers. That means, legally, QCWs can't provide product recommendations or advice for any health issues, including pain management, mental health and sleep aids.
For medical cannabis, your medical provider can advise on using cannabis as a treatment for medical conditions and issues.
If you're a recreational user, your Qualified Cannabis Workers (QCW) is an excellent resource for product education that includes AGLC SMART SellSafe training.
For medical cannabis users, your medical provider or a medical provider through an LP is qualified to provide you with appropriate resources and educate you on dosing and frequency. Users looking to go the medical route can also reach out to an LP for general product education and resources.
Remember that your primary medical provider knows the most about your health history. In contrast, LP educators and providers are experts in different products and treatment options specifically for cannabis use. Both may give you advice, but the education and overall understanding of your health history behind the conversations are very different.
It's important to remember that cannabis is a drug. Like all other drugs, it may not be the best treatment route for everyone. Your medical provider will review your medical history and condition(s) and ensure you receive the best guidance and products as part of your treatment plan.
Through your primary medical provider – Your primary medical provider is the doctor or nurse practitioner that you usually see for medical concerns. Your primary medical provider knows your history and can be a great resource to start your medical cannabis journey. Patients should print off this Health Canada form and bring it to their next appointment to begin the medical authorization process. 

If your provider authorizes cannabis as a treatment and completes the form, you can submit the form directly to a licensed producer (LP) to set up an account and begin ordering products. Health Canada provides a detailed document on accessing medical cannabis through a licensed producer.
 
Directly through a licensed producer (LP) – Many LPs have virtual client care teams that can assist you with setting up a virtual appointment with a medical provider. If the medical provider authorizes you for medical use, the clinic will relay the information back to the LP and will contact you to finalize your registration and begin ordering products. Note that you have the choice to access any LP that provides medical cannabis. For a list of LPs, visit Health Canada.
 
Growing your own cannabis - Once you have received authorization for medical cannabis, you can apply with Health Canada for a licence to grow your own product or have a designated person grow for you. To find more information, visit Registering to produce or possess cannabis for your own medical purposes. You can find more information on growing your own cannabis here. 
Medical patients may be eligible for insurance coverage, a tax write-off or compassionate pricing for their medicinal cannabis.
Instead of going to a local retail store, medical patients can buy directly from licensed producers (LPs). In addition, LPs often have cannabis educators on staff to virtually assist with product selection, including the potential to offer a more comprehensive array of topicals, oils and tinctures.
LPs are approved through Health Canada and can include some cannabis clinics. Medicinal product requests from licensed producers can be managed online. Patients who go through licensed producers can also have their cannabis mailed to them.
With medical guidance and access to different products, medical cannabis use differs from what you'd see in a local cannabis retail store.
Medical cannabis patients are also informed about the safest methods of consumption. Inhalation has higher health risks than oils or edibles because of the extra impact on your lung health. When treating any medical issues, medical providers will often recommend using a method other than inhaling—this avoids additional medical risks to their patients. To learn more about different forms of consumption, visit here.
A drug interaction occurs when multiple drugs or medications are used—which could cause some severe and unwanted reactions. This can be related to other drugs, food or beverages. 
Having qualified medical guidance from your medical provider that examines your medical situation, including prescriptions, will help minimize unwanted drug reactions.
If you're curious about using cannabis for a diagnosed issue, you and your medical provider are currently managing—step one is talking to your provider about adding medical cannabis to your treatment plan.
Your medical provider knows your medical history and current situation and will be able to answer questions and provide the best direction when using medical cannabis.
In the world of cannabis and healthcare, self-diagnosing and self-prescribing may do more harm than good. If you haven't discussed your symptoms or issues with your medical provider, we recommend engaging with them before using cannabis as treatment.
Qualified medical providers assessing your condition and assisting with individualized treatment plans are critical to your health. They will monitor all effects and make changes if necessary. Your medical provider is your best resource for health advice and potential medical treatment options.